Do you know what Hoodoo is? Would you like to journey to the depths of African American folk-magic? This show will open your eyes and expand your mind to one of the most effective, and widely practices of magic known to many however needs to be clearified to most.
About the speaker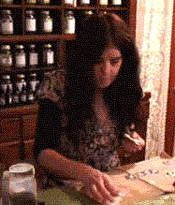 catherine has been a professional writer and editor, as well as an astrologer and folk-magic practitioner for more than 40 years -- the Lucky Mojo site grew out of her work on several books on folk-magic and "just grew" into a commercial enterprise, unplanned.

About Lucky Mojo Curio Co.
Over the years hundereds of recipes have been collected--everything is made by hand and prayed over on all products; the Lucky Mojo does not have a factory, all work is done by my students and friends.