About the Guest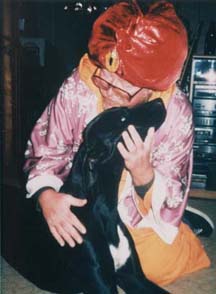 Sami has have been an ESP LAB member for 30 years, and a minister for 9 years.. The late Al Manning asked him to take over if anything happened to him and so he has.... and as life is full of change Sami now he advises us and shares the wealth of healing, counseling, teaching, and spell works as president of the ESP labs to carry on the legacy of Al Manning.
About the ESP Lab:
The ESP Lab has been offering their services, support and self empowering correspondence courses to thousands worldwide! Sami from ESP Labs will reveal what's needed to put the power into your spellcasting!

ESP LAB is an International White Magick Service Organization that promotes the public good through education in positive applications towards constructive living. The ESP LAB was founded in 1965 by the late Al Manning. He was president for 40+ years... he now resides in spirit! The ESP Lab has worked to preserve and maintain and distribute the information in the late Al Manning's 23 books on Magick and Meta-physics, and his 40 years of additional writings. They are a membership based organization. Their endeavor is to support through membership through prayer work and education, with LOVE, FUN, & HUMOR being an emphasis.

Lab motto: "RESULTS! We're into bringing you super effective & efficient positive magickal help! NOW!!!"