An interview with Jennifer MacKenzie, an International Medium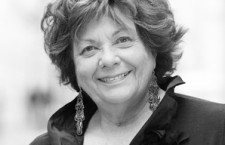 Jennifer Mackenzie is an International Healer, Trance medium, Clinical Hypnotherapist, Lecturer & Teacher who is dedicated to sharing her spiritual knowledge and gifts with others. She was Healing Secretary and a Council Member of the (SAGB) Spiritualist Association of Great Britain.
Now working from her spiritual healing/teaching centre in southern Spain and appearing on both radio & TV, Jennifer continues to travel all over the world (more recently on a regular basis in the USA, Japan, Sweden and Norway) giving private sittings, healing, lectures, classes and workshops.
As a spiritual and trance healer, Jennifer works in a holistic way guided to individual needs through Meditation, Kriya Yoga, Aurasoma, Colour, Crystals, Reflexology and Reiki. Clinical Hypnotherapy has proved very successful through 'regression' for many emotional problems and addictions, especially smoking and 'past-life' regression for unblocking and self-discovery.
Jennifer Mackenzie is an original, inspiring teacher & lecturer greatly influenced by the life and teachings of Yogi Paramahansa Yogananda and Mahavatar Babagi.
Communicating with positive enthusiasm and imagination, Jennifer supports and encourages all those who seek to learn by guiding them through the discovery of their own potential… Working with different energies, students are guided to develop their own levels of sensitivity, higher conscious awareness and spirituality through their individual experience of Auras, Chakras, Channeling, Clairvoyance, Colour, Crystals, Healing, Meditation, Mediumship, Psychometry, Trance and Yoga.
---
To receive a notification when the interview for Jennifer MacKenzie will air or for the updates on upcoming interviews, newsletters and other announcements, please subscribe:
---
Credits and Links:
http://jennifermackenzie.com/