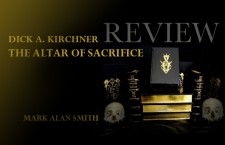 We know the abstract minds of esoteric practitioners taking us to the starting-peak crossroads, just as much as we are endlessly intertwined with renown scientist showcasing their latest discoveries beyond. It's undisputed that both personas may be considered extreme depending the multifaceted position of the minds eye. So I ask, "Where is the balance between here and there" and "How does one carve reason with the unknown, chipping away the façade?" One would have to take stance of the scales, bringing forth all truths leaving ego & pride behind.Meet: Dick A. Kirchner a U.S. Attorney, who maintains a rooted interest in esoteric artes and spiritual practices. It is here in this very thorough review, "The Altar of Sacrifice", by Mark Alan Smith. Mr. Kirchner rids of the typical layman literary contributions many have come to know, and unveils a revelation provoking deep thought.
---
Witch Flame Botanica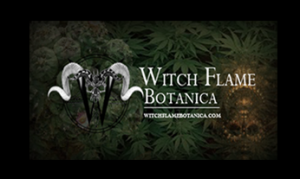 I've reopened my store of a few years past and refurbished it as an apothecary esoteric boutique specialising in handmade rare items to use within your rituals and paths aiding you in your journey. From human skulls, wands, psychoactive herbs of peyote, to marijuana, Salvia divanorium and more. We have bespoke ritual materials of charged beeswax candles to handmade wands of 3rd generation sword-smiths blade makers on hand and lastly, but not least some of the most rare limited edition esoteric books within our stock.
Our inventory will be updated weekly, so be sure to subscribe for updates.
http://www.Witchflamebotanica.com
---
---
---
---
We cannot define our past, but we can carve the path from the "now" on… Leilah Publications focuses on the todays practitioner in making tomorrows legacy. Take a peak at the prequel interview with curator, Joshua Seraphim where he speaks on his beginnings, and quests for tomorrow.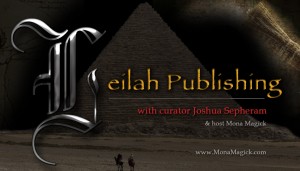 ---
Meet Mark Golding, A healer, a poet, an author, a meditation teacher, an art historian and a collector of old gemstones We all are aware that Pythagoras, was a physician and a mathematician. He worked with mathematics, sound and light and used them in healing and the practice of esoteric medicinal remedies.
Besides astrology, he also used geometry as part of that science and of course, all this is without doubt corresponded with his sense of intuition and ingenuity. A man not of centuries past but within today's times combining artistry, intuition, mathematics, geometry, light, intuition and more to heal clients.

---
---
---
---
---
---
---
---
---
---
---
---
---
---
---
---
---
---
---
---
---
---
---
---