An interview with Sakaki 4
"And he spoke to me of essence, and of creative instance, and of design according to impulse and not to law" – Beelzebub, The Diabolicon
Daimonosophy presents ideas central to the evolution of EOB (Esoteric Order of Beelzebub), as well as outlines procedures for a magical system promoting Daimonic alignment, and receiving nourishment from higher influences.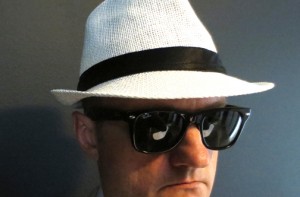 "Are angels Ideal Models to be emulated? Is the purpose of man to become something greater than he already is? Can man be remade into an image of the divine? Do secret schools exist that teach the methods and philosophy for attaining this transformation? Daimonosophy addresses these and many other questions that strike to the core of what it means to be sentient. With strong ties to Gurdjieff, Reich, the
Grimorum Verum and the Diabolocon, and mixed with powerful doses of futurism and psychedelic aesthetics, this work points the way to a deeper reality through both concepts and actions. Agree with the author or not, your view of the world will never be the same."
---
A short interview with Sakaki 4:
Among the many topics, Daimonosphy addresses is man being remade into an image of the divine, have you seen this to be possible? And please do define "Divine"! 
Divine = of or proceeding from a higher source, a conscious source.
To begin with, it is not possible to 'prove' the existence of higher states of consciousness, especially to those who are not interested. We do not seek to do this in Daimonosophy. Rather we seek to connect with a deeper level of that interest we find in ourselves. It all begins, and must begin, with a very deep inner wish to become something.
The sense that there is an aspect of our existence that proceeds from or connects us with a higher source is a providence of the human race, and can be found manifesting in various individuals to a greater or lesser extent depending on many variables. certainly many people do no manifest such things and live out there existence at a rather low level; low wattage you might say. So, we do no speak of man possessing or being guaranteed these higher possibilities, only that they exist in potential. And that by pursuing these possibilities one might undergo a process of dynamic self-transformation – summarized by the Setian term "Xeper."
Some individuals find themselves with very little interest in the possibilities of higher consciousness, some with great interest. In here are ideas like perhaps we can have a greater sense of self, a more conscious existence, permanent will, and so forth. At more simplistic levels people might talk about magic in terms of having 'super powers,' casting spells to get things or to change other people's minds. The overwhelming majority of popular occult books focus on these sorts of simplistic and childish desires. This is decidedly not the direction of Daimonosophy. We do no speak of casting love spells, or curses – these are but the dreams of children.
Some of your references dates as far back using the Grimoirium Vernum from the 18th century,  what do you feel was so authentic regarding the teachings of those times? Have we actually evolved to a higher consciousness or intelligence to match what was put out then or is it always to be combined over time?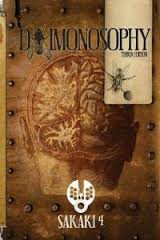 The emergence of that book and of goetic literature and art generally is very much a product of the European Rennaisance and then Enlightenment, the same movements that led to free-markethat's do free societies. The spirit of the goetic materials is very much the spirit of independence and individuality, and from here derives its authenticity – a spirit within man. The sigils and circles always bear the unique marks of the author, and the ultimate idea is that by working on your own, and connecting with the right others with inspiration and innovation, one might achieve something greater.
Often these works are denigrated as being of insincere nature or even as hoaxes, but if you cocolder how difficult it was in say the 16th century to publish any sort of written material you will realize that the people who put this stuff together must have had some very strong convictions about it. They present a methodology for 'working around' the mainstream, and certainly must represent the equivalent of the entrepreneurial spirit manisfesting in those without the resources of a Galileo or a John Dee.
With the Asyocosmic Conjuration, the idea of Daimons being malevolent forces is rejected, can it then be assumed that these forces neither be of benevolent? Or are you suggesting both terms only exist within our own moral views?
You must understand that in Ayocosmic Conjuration you are utilising mythological elements to work with manifestations of your own inner world. If you find your world populated with malevolent beings, this means there is malevolence within. Yes, morality is a big question here, and you really have to do a deep dive into your own value system in order to have any success with Ayocosmic Magic.
Indeed people often become obsessed with the malevolent – again the greedy, petty, childish forces within – and simply reiterate the low occultism of love spells and curses. If all you're doing with magic is putting out curses you really need to take a good long look at yourself.
You have a chapter dedicated to esoteric circles, but truly isn't it only and about the individual, or it is the unification of a collective consciousness i.e., the human race that makes a profound affect?
Indeed it is the individual who is at the centre of all, and indeed rational self-interest (as advocated by Anton LaVey, Ayn Rand, and others) is really the highest moral virtue. However when we begin to look at man in terms of his possible evolution, it soon becomes clear how many factors in the mechanical universe are set up against this, and we can go only so far by our own efforts. When you realise how much inertia must be overcome, how much struggle is needed in order to move toward a higher state of being, you realise that our situation is much like we are in prison. Any rational being who realises he is in prison can really wish only for escape, but an individual cannot escape on his own – he needs to make plans, find tools and so forth. Neither can ALL escape. It would be too obvious and cause an equal and opposite reaction from the forces that maintain the prison. But a few can escape, at least they have a chance and in fact this happens from time to time.
This describes quite accurately man's situation on planet earth. An individual awakens, realises the terror of his situation, and must initially set out to find others who also which to escape. Then he can start to build up some momentum. As Timothy Leary said, "find the others." This is also the pattern that occurs in Luciferian Exodus, the small band of Angels who escape the prison of heaven in search of Pandomonium.
Your last empowering ritual you include in your book is the "Goetic Rite of Beelzebub" that's described as a magickal christening which was repeated over the years; within this rite many Daimons are called forth…how often should this rite be performed and why?
That is entirely up to the practitioner. They key to effective magic is the same key that allows you to see yourself as you truly are, not as you imagine yourself to be. This means that the ultimate ritual or ceremonial expression is as unique as you are. Many people follow the practice of magic based on that false image of self, and since magic has the effect of magnifying what is already there, it is often peoples false personalities alone that get magnified over time. This is why Daimonosphy begins with Microcosmic Operations as there must first be a house cleaning, a deep dive into your own issues, before you try to effect real change. Effecting change on any illusion – an illusory self that is – leads only to more illusions, or rather delusion.
---
Credits and Links:
Luciferian Exodous
To receive notifications for the updates on upcoming interviews, newsletters and other announcements, please subscribe: