An interview with Antero Alli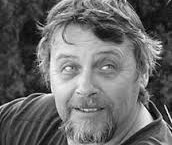 Born in Helsinki Finland 11/11/1952, Antero's family migrated to Canada and then in 1961, migrated further westward to Los Angeles. In 1970, at the age of seventeen, Antero left his family to pursue his dreams in the San Francisco bay area. Between 1973 and 2005, Antero wrote and directed numerous experimental theatre works in San Francisco, Boulder CO and Seattle WA. Since 1977, Antero has been developing a group ritual technology combining methods of physical theatre, dance, voice, and Zazen meditation that has been documented in his book,"Towards an Archeology of the Soul" and two videos.
While residing in Seattle WA (1988-95), he acted as editor/publisher of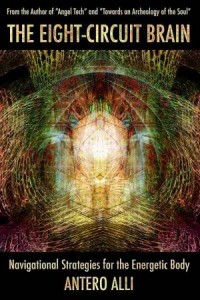 Talking Raven Quarterly, an iconoclastic literary journal distributed free on the Seattle streets. Between 1992 and 2002, Antero curated the Nomad VideoFilm Festival, a popular west coast touring showcase of experimental short films. Since 1995, Alli wrote and directed numerous underground feature films (now available on dvd), which have screened in numerous west coast arthouse cinemas. Antero is also an Astrologist and the author of ANGEL TECH, THE EIGHT-CIRCUIT BRAIN, ASTROLOGIK, THE VERTICAL ORACLE, PREGNANT UNIVERSE (with CS Hyatt PhD) and THE AKASHIC RECORD PLAYER.
---
To receive a notification when the interview for Antero Alli will air or for the updates on upcoming interviews, newsletters and other announcements, please subscribe:
---
Credits and Links:
Books:
Alli, Antero (1987). AngelTech. New Falcon. ISBN 1-56184-009-2
Alli, Antero (1988). All Rites Reversed: Ritual Technology for Self-Initiation. New Falcon. ISBN 0-941404-81-1
Alli, Antero (1988). The Akashic Record Player: A Non-Stop Geomantic Conspiracy. New Falcon. ISBN 0-941404-91-9
Alli, Antero (1993). Letters, Essays and Premonitions. Vigilantero Press/Vertical Pool.
Alli, Antero and Sylvie Pickering (1996). The Vertical Oracle. Vertical Pool. ISBN 0-9657341-0-2
Alli, Antero (1999). Astrologik. Vertical Pool. ISBN 0-9657341-0-2
Alli, Antero (2003). Towards an Archeology of the Soul. Vertical Pool. ISBN 0-9657341-2-9
Hyatt, Christopher S. and Antero Alli (1988 then 2006). A Modern Shaman's Guide to a Pregnant Universe. New Falcon. ISBN 1-56184-241-9
Alli, Antero (2009). The Eight-Circuit Brain: Navigational Strategies for the Energetic Body. Vertical Pool. ISBN 978-0-9657341-3-4
Filmography:
Requiem for a Friend (1991; 40 min)
"Archaic Community (1992; 80 min) a paratheatre video document
The Drivetime (1995; 88 min)
The Oracle (1993; 70 min)
Lily in Limbo (1996; 27 min)
Tragos: A Cyber-Noir Witch Hunt (2000; 105 min)
Roadkill (2001; 27 min)
Hysteria (2002; 83 min)
Under a Shipwrecked Moon (2003; 96 min)
Orphans of Delirium (2004; 82 min) a paratheatre video document
The Greater Circulation (2005; 93 min)
"The Mind is a Liar and a Whore" (2007; 92 min)
"The Invisible Forest" (2008; 111 min.)
"To Dream of Falling Upwards" (2011; 125 min)
"Flamingos" (2012; 90 min)
"dreambody/earthbody" (2012; 80 min) a paratheatre video document
"The Book of Jane" (2013; 117 min)