The latest quick link updates on interviews, announcements, events, appearances and on the social media scene!
(Want to view more? Just click on the link provided and remember to follow the page pagination for past post. To view more for Facebook post click on the 'Comments')
---
One of the first of many articles to be published since 2016!
Love Spells of Erotic Perseverance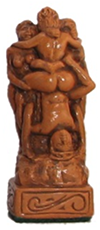 Past the face value of the Hallmark cash-cow, "Valentines' Day" life moves on, love needs to survive beyond one day within a relationship. This is not a story on Eros or any of the deities of Love, and for a matter-of-fact, nor is it of the Khajuraho Kamasutra temples. Indeed, it is only a post on Love, Lust, more Love, Passion, Desire and, possibly a loss, but definitely in pursuit of personal gain…read more
---
New in 2018 – Ritual & Spell Services Offered!

Some will say, if it's meant to be then it will be, which of course just allows time to cast upon the shadows of doubt and fear as you wait longer for things to transpire.  Occultist, philosophers, and scholars will forever debate on if we have the ability to change our fate or destiny, which is why the universe has bestowed upon us the ability within Magick to enforce the immediate change needed in your life. Seize the moment to gain power with changing the events in your life now!..read more
---
My guest who crosses continents lecturing on Santa Muerte is Professor R. Andrew Chesnut, Ph.D., who holds… https://t.co/LXsXQOg6CC

— Mona Magick (@monamagick) July 28, 2016
---
Prequel interview on #SantaMuerte @AndrewChesnut1 in English and Spanish https://t.co/S4IBJCANTW

— Mona Magick (@monamagick) July 19, 2016
---
---
---
---
---
---
---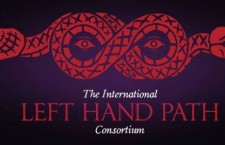 After a 3 year gap I make my first of many public appearances around the world, starting with the International Left Hand Path Consortium in Atlanta Georgia 8th 10th April 2016. Join me in this line-up with some of the most impressive practitioners today.
Visit: http://lefthandpathcon.com/presenters/mona-magick/
Purchase tickets here: http://lefthandpath.us/store/tickets/